LA, like many other major cities, is a great place to network! Every year my hubby and I get invited to an annual Christmas Masquerade Ball hosted by James Bingham. This year we met some very lovely people amidst the masked faces that adorned the hallways and red carpets of the party. Two of those happened to be the creators of the FRIEND MOVEMENT, Ronnie Kroell and Eddie Lobo. For those of you that don't know, the Friend Movement is an anti-bullying effort that takes on the cause at a slightly different angle, PROMOTING FRIENDSHIP! You could instantly tell, from these two, that laughter and kindness was in their genetic makeup! Like gays to a good happy hour we instantly gravitated to them. It's no wonder these two cultivate lasting relationships. They graciously informed us about their end of year holiday party at PUMP and urged us to come! We were stoked. Days before the event, we learned their long time photographer had moved away, and that they were looking to fill their slots ;) Daniel reached out instantly and jumped on the opportunity!
​Here's a recap of the evening from Daniel's lens!
Powered by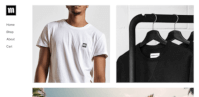 Create your own unique website with customizable templates.